We support the Ganga Prem Hospice with part of our profit.
Ganga Prem Hospice is a spiritually orientated, non-profit hospice for terminally ill cancer patients. The Hospice will provide medical, social, emotional and spiritual support for individuals and their loved ones as they face life threatening cancer and in their ongoing grief. The Ganga Prem Hospice is unique in the sense that it is being created to add other dimensions to the concept of hospice, i.e. the dimensions of spiritual care and holistic treatment. The Ganga Prem Hospice exemplifies a rare and valuable fusion between medical excellence and spiritual perception. Eminent oncologists from Delhi have joined with spiritual seekers and holistic therapists in the Rishikesh area to alleviate the physical and emotional pain of cancer patients and their grieving families.




Location
The Hospice will be constructed at the foot of the Himalayas near to the town of Rishikesh, which is famous not only for its spiritual culture but also for its many well-developed holistic centres. In this beautiful and serene setting, the Hospice staff will endeavour to create a safe and supportive environment in which patients and relatives can be helped to come to terms with unresolved issues of their life and the difficulties involved in the impending death. An extensive support programme will also reach out to relatives and friends in their bereavement.
Facilities
The Hospice will offer terminally ill cancer patients first-class medical facilities with a choice of allopathic and non-allopathic treatment. The staff will include cancer specialists, professionals from holistic care systems, physiotherapists, dieticians and specialists in complementary medicine techniques such as yoga and aromatherapy etc. We propose to make a Hospice equipped with up to 30 beds. The Hospice will also have a library cum reading room, a meditation and prayer room as well as a T.V. and recreation room. The Hospice will have mortuary facilities.
Eligibility
Patients will be eligible for admission to the Hospice only when they have a certificate from the attending oncologist that they have progressive or incurable cancer and a life expectancy of six months or less.
Waste Management
The Hospice has found a staunch ally in the Rishikesh based charity organization Clean Himalaya. Clean Himalaya has already provided invaluable advice to Ganga Prem Hospice and has promised ongoing support and education in the field of waste management. GPH plans to reduce, reuse and recycle wherever possible, and to implement a firm policy whereby the Hospice will not litter or pollute the nearby Ganga river or the surrounding habitat. GPH will segregate its waste at the source and sell recyclable waste to local buyers. Organic waste will either be composted or given to local livestock, and the option of a biogas system whereby kitchen waste is converted to fuel for cooking is currently being researched. The Hospice is already working with a medical waste disposal company which will remove medical waste from the site and is researching municipal and private options for disposal of non recyclable waste. To avoid air pollution, no waste, organic or otherwise, will be burnt on the site.
Sustainable Purchasing Policy
Ganga Prem Hospice will back its waste management policy with a sustainable purchasing policy and will do its best to avoid the purchase of products made from non recyclable materials. Use of plastic and disposable products will be avoided as much as is possible, while efforts to reuse and recycle will be given primary importance. Purchase of durable goods made by local industries and goods made from recycled materials will be given precedence over cheaper and less long lasting products.
Waste water Management
Ganga Prem Hospice intends to use a decentralised wastewater treatment system (DWWT) to treat wastewater and thereby protect the groundwater and the Ganga river. The Hospice will be working in partnership with the Centre for Science and Environment who will provide the technical support. The DWWT will be a natural/biological system which will not require any chemicals or electricity to treat the wastewater. The system will have the ability to treat black and grey wastewater for use in watering the garden.
Energy Efficiency Measures
The Ganga Prem Hospice in-patient facility has been creatively designed to reduce energy consumption and optimize the use of natural light and ventilation so that a centralized heatingor cooling system will not be necessary. Photovoltaic solar panels will provide a significant portion of the building's energy needs, while grid and generator backup will also be used in a threefold energy producing system. LED lighting will be installed throughout the facility. A domestic solar water heating system will provide for the totality of the Hospice's hot water requirements. GPH is currently researching biofuel backup generator options. Use of insulation in the walls and ceilings, high performance glazing for windows and strategic planting of deciduous trees around the building will be among the methods used by the Hospice to control the heating and cooling effect of the changing seasons.
Eco-freindly site Plan
In order to mitigate disruption to the local microclimate, no asphalt will be used on the site. Instead, pathways will be made of permeable pavers, to help water percolation and mitigate the heat island effect. Swales will be dug to direct the storm water into the garden areas and away from the building. There are very few trees on the Ganga Prem Hospice site at present but the few there are will be protected during and after the construction process. Once the building is finished, an ayurvedic herbal garden, flower gardens, quiet healing gardens for contemplation and meditation, and flowering and healing trees will be planted around the building to give the facility a natural and calming ambience. We are still working on our environmental plans and Friends of Ganga Prem Hospice are invited to write in with any suggestions that they might have as to how the Hospice can best live in harmony with its natural surroundings and contribute to the healing process of the global environment.
For more info: www.gangapremhospice.org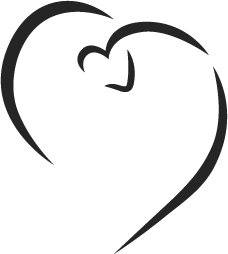 Photo credit Massimo Rumi photography
 "India is one of the most colorful and photogenic places on the planet. There are not many places where you can walk down the street and see women in red, pink or yellow fluorescent saris or men with turbans. And if that isn't enough there are camels, elephants and monkeys at almost every turn….."

 photos are available at www.massimorumi.com